Well, there goes the daily streak. Ah well. Spoilers, there's more Gravity Rush today! Who knew! Over 20 screenshots, in fact. I played a lot today. I regret nothing.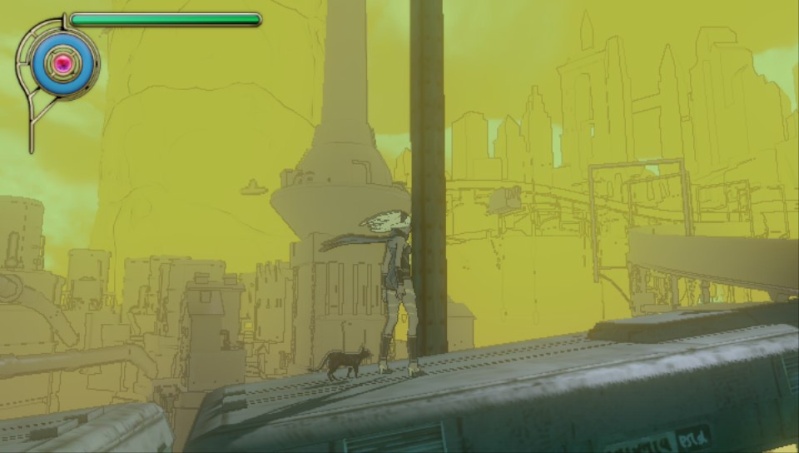 We're on the train again. It seems like trains and not-trains are the only two forms of travel, even though there's more than two main areas.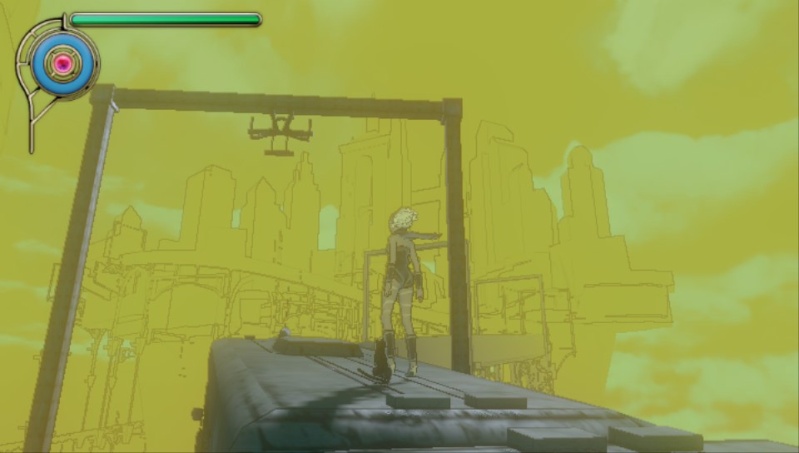 Getting closer!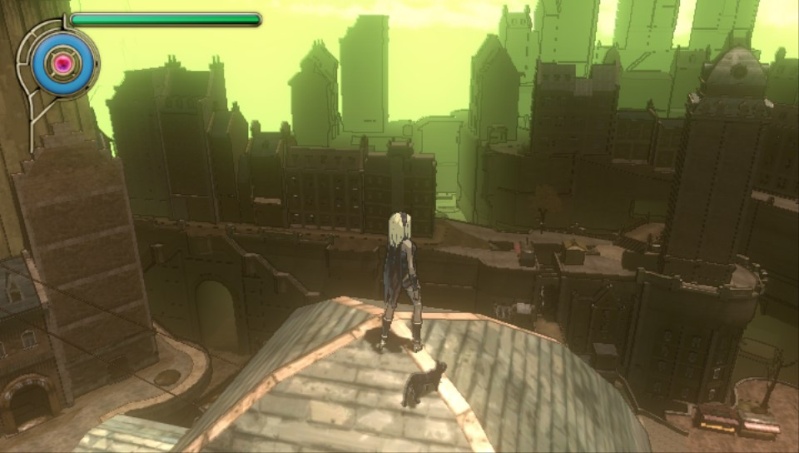 And now, more cityviewing shenanigans.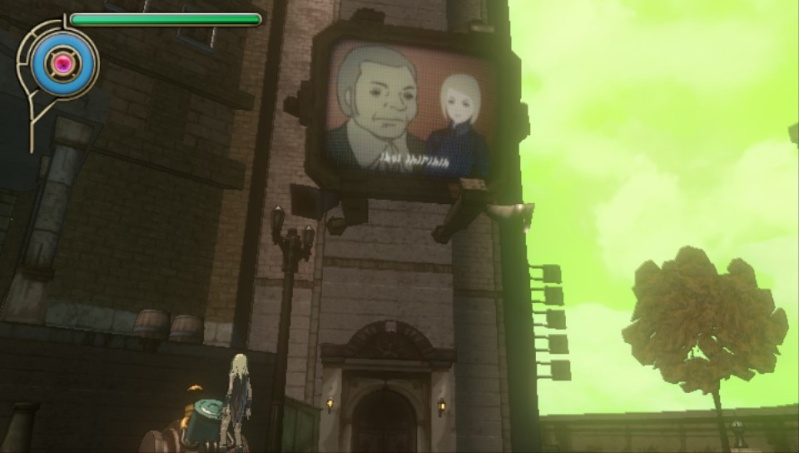 I haven't mentioned this at all yet, but fixing things is how you get challenges in this game. These challenges are the only real thing I have to do now, and...this TV scares me.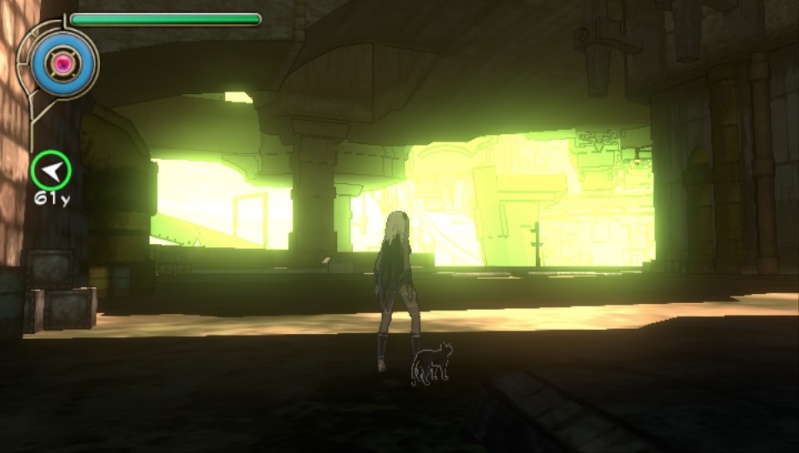 OH JEEZ, BRIGHT THINGS!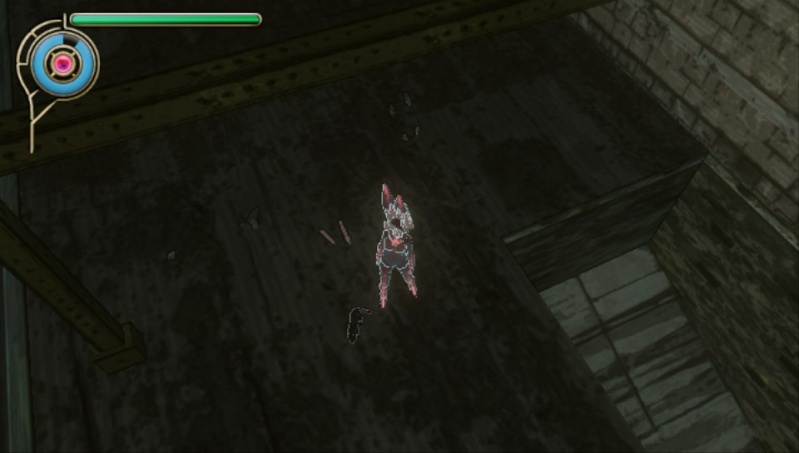 I made these guys clip through the ceiling. I hope you guys like feet.
Also, I played a lot. A lot of it is spoilers! So, let's get back onto the Spoiler Train.
CHOO CHOO: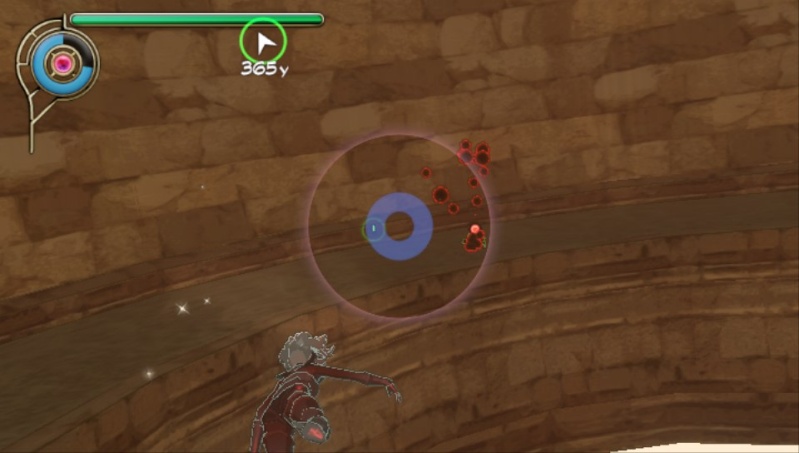 This would be a spoiler, but you probably have no idea where this is, and you'll find out about these things from the trophy lists anyways. It's a rare Nevi! He's pretty tough for being so small...
Minor Spoiler: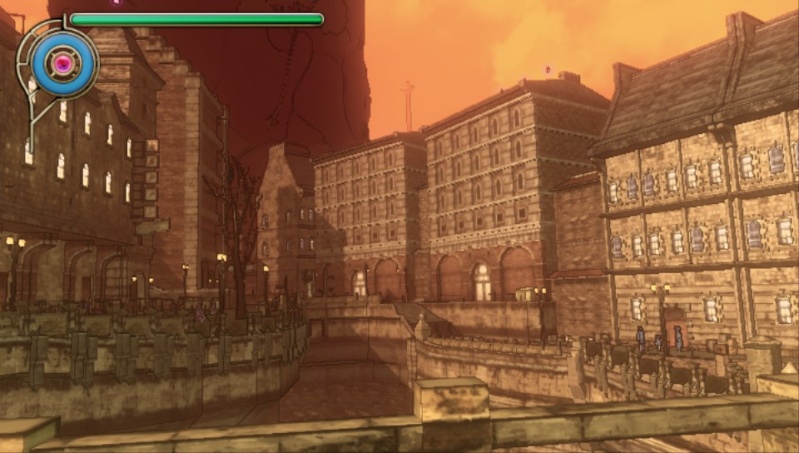 Now that we've taken all the Gravity Rush Pictures eve--wait, there was a first person camera this whole time so I could take pictures without Kat in them and have better angles? NOOOOOOOOOOOOOOOOOOOOOOOOOOOOOOOOOOOO
But, it's very unlikely that you'll see anymore Gravity Rush pictures - I'm almost done with the game, and the stuff I need to do isn't very interesting. Overall, it's a pretty great game and you should play it maybe! It has a demo, I think. is good, ok?
MEANWHILE IN A UNIVERSE WHERE DOKIS ARE TO BE HAD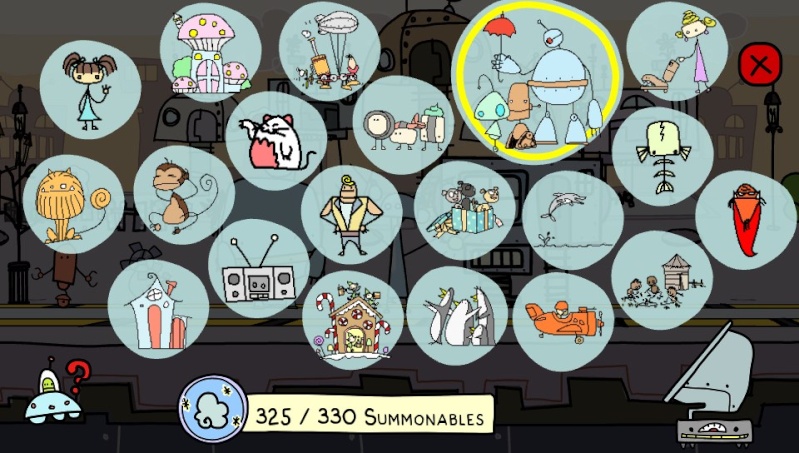 Hey, look, there's the robot from the title screen! Haha! ...it was screenshot worthy, I think?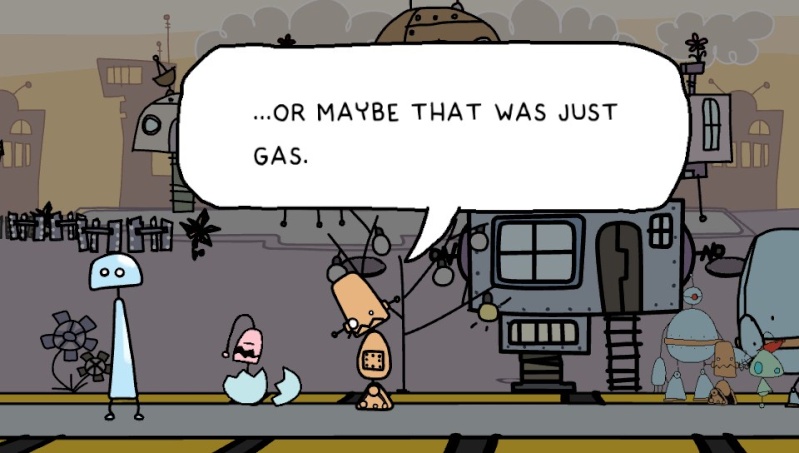 I dunno, a baby robot coming from an egg seemed funny, okay!?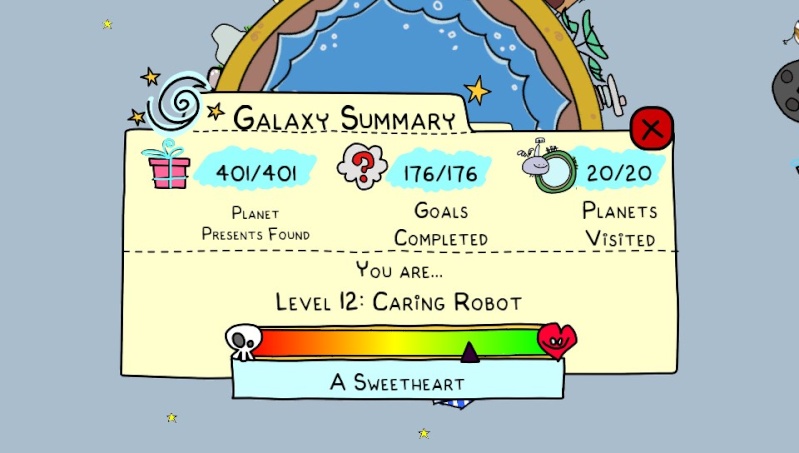 And...that's it. The game is over. I can't really recommend this one as much as I did with Gravity Rush, but since it's free on PS Plus right now you might as well check it out if you got one of those. My thoughts are: it's a cute game! But the gameplay is repetitive and the game also crashes a lot (at least on the Vita version) which is pretty garbage. Framerate is also poor, though I didn't mind it so much.
Here's a new game called Muramasa Rebirth. Apparently, it's a remake/port of a game on the Wii - I wonder what it could...bii? (ignore the red minus hes a jerk)
wow i wasn't expecting that (not a spoiler but it's something):
...this is the complete opposite of doki-doki universe. A fun beat 'em up, though. I took a picture of Modnation for once, why don't we see what that's about?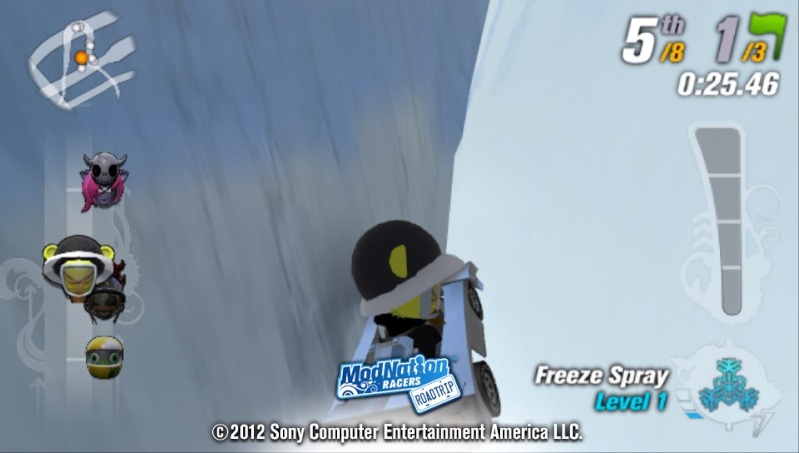 THE BONUS CUP IS NOT STARTING GOOD >o<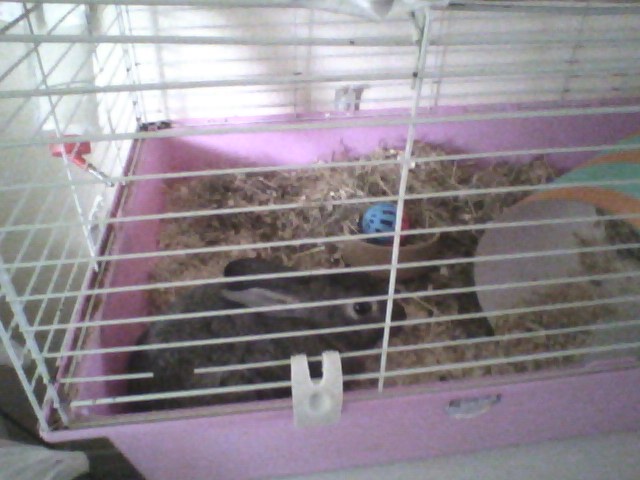 Well, that's all. I missed a pet screenshot last time, but here's Lucky the Rabbit. Lucky is new and was scared but now he's less scared so yay!!
(boy, i sure hope nobody noticed the special guest screenshot was missing...)
Today's Special Guest Screenshot comes from FiestaRogue. Some may know him as Batman. Others may know him as a spaceman who is quite dandy. But whoever he is, he has inspired our hearts with this lovely image of a familiar face.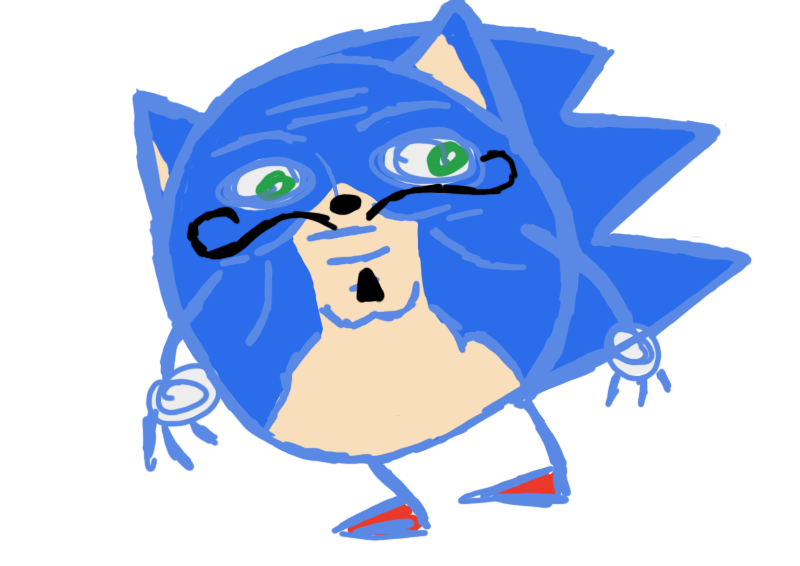 Just kidding, nobody know who sanic is...
Well, that's it for today. Next time, we'll see more Gravity Rush, Doki-Doki Universe and most importantl--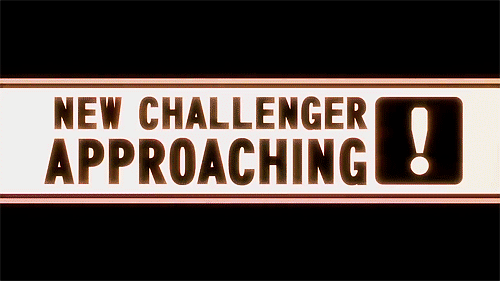 <-- imagine with lego