Oh lol I thought you either had shit eye sight or bad maths. No kidding I already knew that haha.
...
But yeah. So I went today on another shopping spree and got myself MORE sonic shit!
Apart from the 3 Sonic, Tails and Shadow plushies I made my friends win for me in that stupid claw machine in the arcade (>_>), I also got myself one of those lucky dip sonic magnet thingies.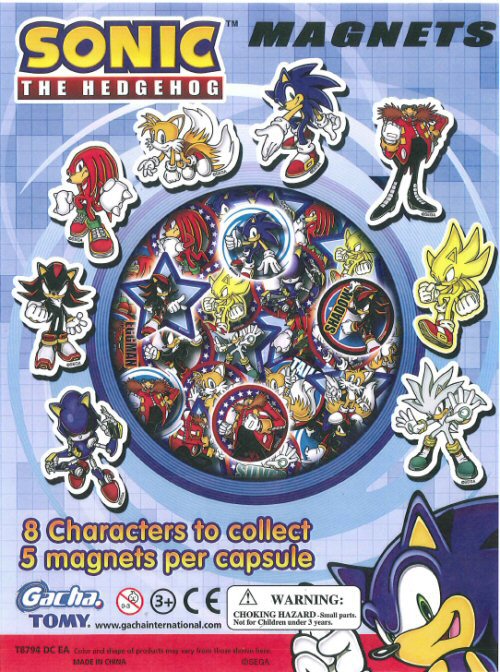 I got the super sonic one! ...They're pretty.
And I suppose to "celebrate" Sonic and Sega All stars Racing Transformed's release, I went ahead and bought the limited edition of the game, plus the Ps3 Wheel pack of the original game and one of the lucky SaSASR toy Pull Packs.
I got the shadow one so yeah... Gosh he's ugly...
aaaand this